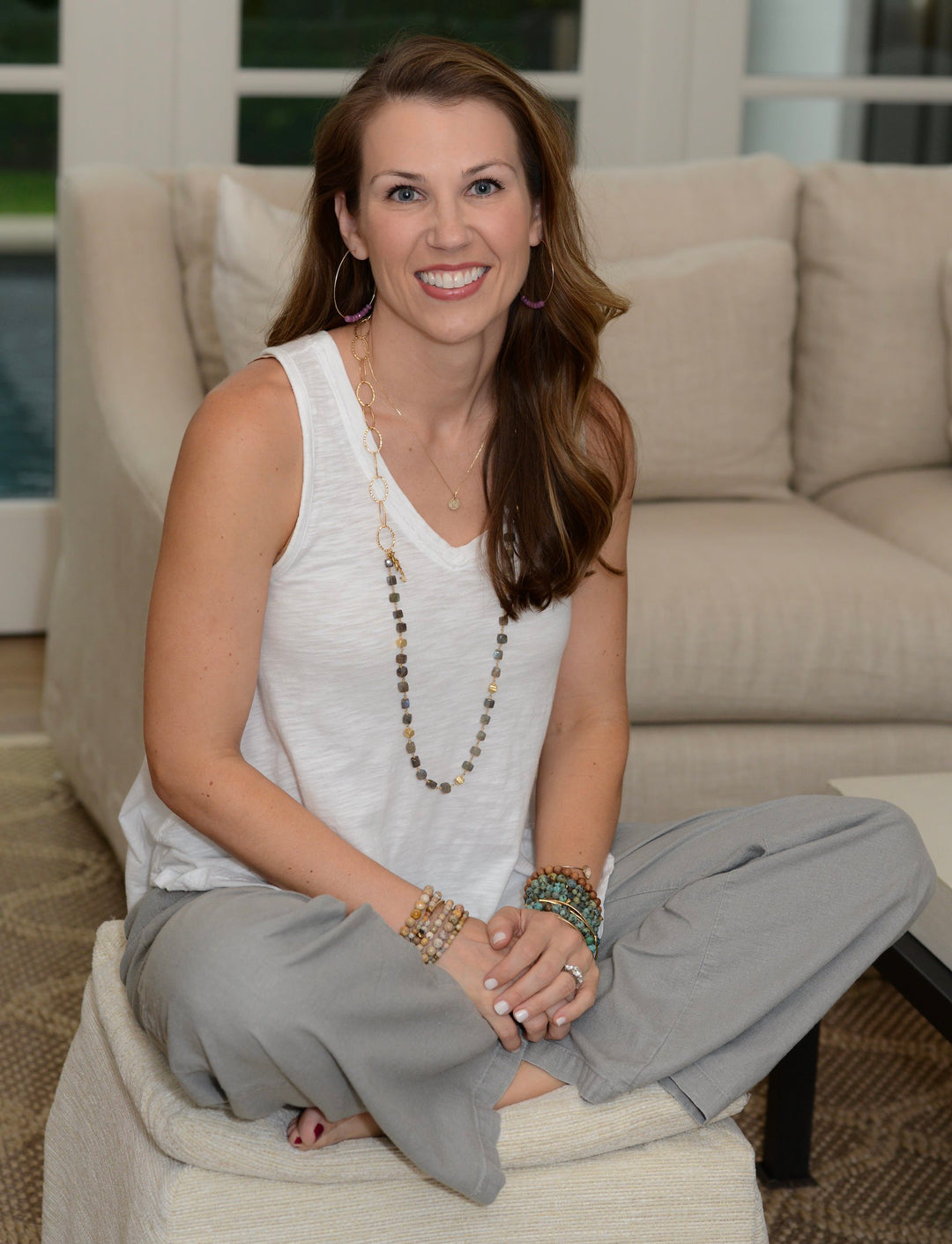 About Us
S. Bell has designed and created jewelry for over 25 years and opened S. Bell Designs in 2016.  Having a lifelong passion for accessories and creating, her first designs were out of hemp, silver and beads.  She herself wanted fine jewelry that wasn't traditional in style.  Unable to find real, simple, minimalist jewelry, she started making her own.  Quickly, friends and family wanted her to make jewelry for them too, and soon she was creating hundreds of pieces and S. Bell Designs was born.    
S. Bell loves beautiful jewelry.  Her vision was to create a collection that appealed to women like her: smart and stylish while also hardworking and casual.  She wanted fine jewelry, but nothing stuffy.  It doesn't have to be fancy to be fabulous and until now, many women wore only what their significant other gifted them. Her passion is to empower women to choose jewelry that is meaningful to them and wear it everyday!  
She's best known for creating easy minimalist pieces that stand the test of time.  S. Bell Designs gives women their "go-to" jewelry to pull together any outfit: day and night, weekend casual, layered or solo. You are bound to look and feel beautiful in S. Bell and she wants you to have fun with it! 
Today she is particularly drawn to a modern mix of organic materials like diamonds, semi-precious gemstones and rich precious metals. 
Want to get in touch with S. Bell?